Zomato has achieved remarkable success – unprecedented for a small foodie-centric review website, as they have soared to become a multinational behemoth with a customer base of over 65 million people every month. Not just that, Zomato has diversified from being a food-menu display system to a food delivery app, to an entertainment events organizer and also to a cloud kitchen consortium.

Zomato started off as a small home project back in 2008 when two software engineers – Deepinder Goyal and Pankaj Chaddah, came up with a way of cataloging restaurant menus online for easy access. Originally called FoodieBay, this startup was a success and within a year became Delhi's largest online directory of restaurants.

Cut to the present. Zomato is now one of the two largest food delivery platforms in India, backed by Sequoia Capital, Ant Financial (Alibaba) and Neeraj Arora. None of this success would have been possible without a robust marketing strategy and Zomato has done everything possible to have just that in place.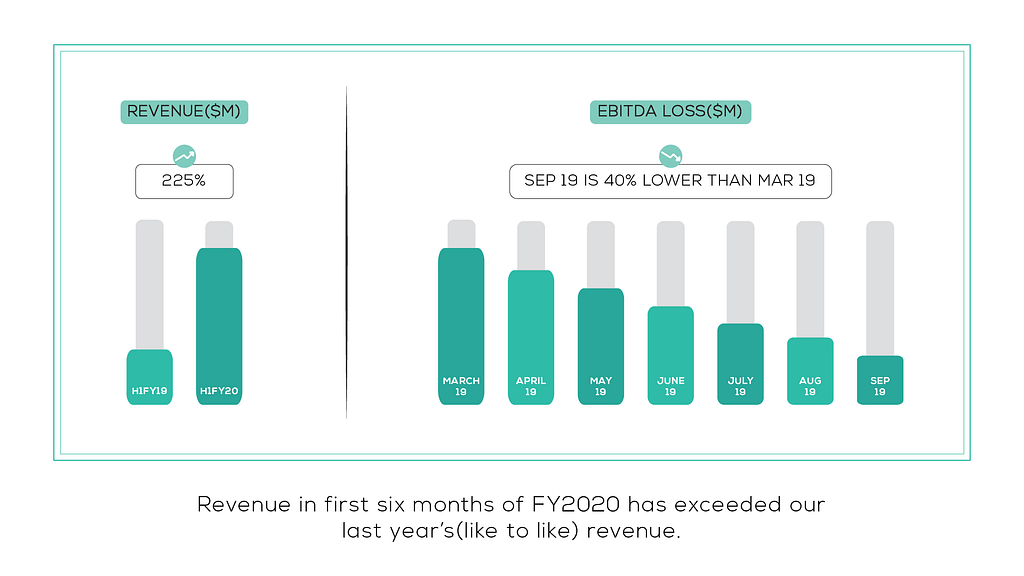 WHAT'S ZOMATO OVERARCHING STRATEGY?
The crux of Zomato's strategy lies in innovation and agility. Keeping up with the extremely complicated relationship with food in our country, the ever-changing food delivery landscape, and hard-to-please critics and foodies is an arduous task, which is very well-done by Zomato. In an interview with ET, founder Deepinder Goyal revealed the big secret – a super-flexible core team. Whenever a plan doesn't quite work out, the core team is always bringing in drastic changes, and total overhauls if need be.

Below is an infographic released by Zomato last year which gives us fun insight into how people consume Zomato's services across several cities in India.
Zomato was never reluctant to venture overseas – and started expansion soon after its launch. By 2012, Zomato had set up shop in the UK, Dubai, Philippines, Qatar and many more countries. Launching their own product wasn't their sole strategy as they went on and acquired competition such as Urbanspoon (USA), Gastronauci and Uber Eats-being their latest in the long list of scalps in the subcontinent.
Throughout all this, one thing stands out – Zomato's marketing strategy. As a leading social media agency, we love their bold colors and their simple and clever messaging.
HOW DOES ZOMATO UTILISE TWITTER?
Effective communication is at the core of Zomato's excellent marketing strategy. Their tone of voice has always been engaging but rather unconventional and this is what makes them stand out. Their focus is audience interaction. For this Twitter seems to be the best platform, as it provides an audience that's on the same wavelength as the brand, and multiple opportunities for moment marketing, meme marketing, in an effort to be topical and relevant to its thousands of followers.
In fact, their Twitter strategy has been so brilliant that other media houses, subscription services and production channels frequently rope them in for promotional purposes. ORM has also become much more fun, as customers, content
creators and restaurant owners tussle in frequent retort and repartee sharing relatable content on a daily basis on Zomato's page.
Also Read: A Pandemic Success Story: Etisalat
HOW DID ZOMATO'S MARKETING STRATEGY FARE DURING COVID-19?
Zomato meanwhile also invested heavily in developing its vast delivery network and logistical resources and all this came to fruition at the most opportune moment during the COVID-19 crisis. They found themselves in a position to make a real difference during the pandemic. From delivering food to groceries to medicines and alcohol, converting adversity into the perfect business opportunity. Other than reinforcing their logistics infrastructure, Zomato also undertook the following steps.
1. FOR DAILY WAGE EARNERS:
A fund – Feed the Daily Wager- was created to provide relief to the families of daily wage earners with a 50 Cr goal, in order to distribute meal kits to families that can support up to 5 people for a week. They've partnered with a network of NGOs and other organizations to ensure proper distribution.

2. FOR DELIVERY VALETS:
Zomato collaborated with local state governments and the central government to ensure that their delivery personnel can be allowed, at least to a certain extent, to travel and deliver food

3. FOR CUSTOMERS:
In order to prevent the spread of the infection, they started contactless delivery where their valets were trained to leave packages outside homes with COD heavily discouraged.

4. FOR NEW USERS:
In a move to acquire new customers and to showcase just how much effort they're putting into creating strong bonds, Zomato recently started delivering groceries across 80 cities in the country using Zomato Market.

Also Read: How to Pick the Right Branding Agency in the UAE
HOW DID ZOMATO'S MARKETING CAMPAIGNS PERFORM?
Although the daily posting, regular updates, witty comebacks and red billboards with short messages form the meat of the content for Zomato, there are still many campaigns that captured the imaginations of people with colorful campaigns.

Here are a few of their best campaigns:

ZOMATO PREMIER LEAGUE
India's a country obsessed with cricket. Zomato has cashed in on this phenomenon by hatching a full-fledged IPL marketing strategy – with brilliant TV ads and exciting offers.

Most impressive among their efforts is the Zomato Premier League, bringing the best of Zomato's deals along with the predictive nature of people means that they have the chance to avail further discounts if they could guess the winning team.


ZOMATO GOLD
Zomato Gold is a loyalty program that the brand launched in 2017 and got into troubled waters. With a Zomato Gold subscription, a complimentary dish could be availed at select restaurants. The restaurant pays the bill for the extra dish/drink.
The trouble began when numerous restaurants started publishing the exploitative nature of the program and how Gold users were abusing the medium. This led to much negative press and scrutiny. However, usage must have spiked since it accounted for 12% of Zomato's revenue in the financial year 2018.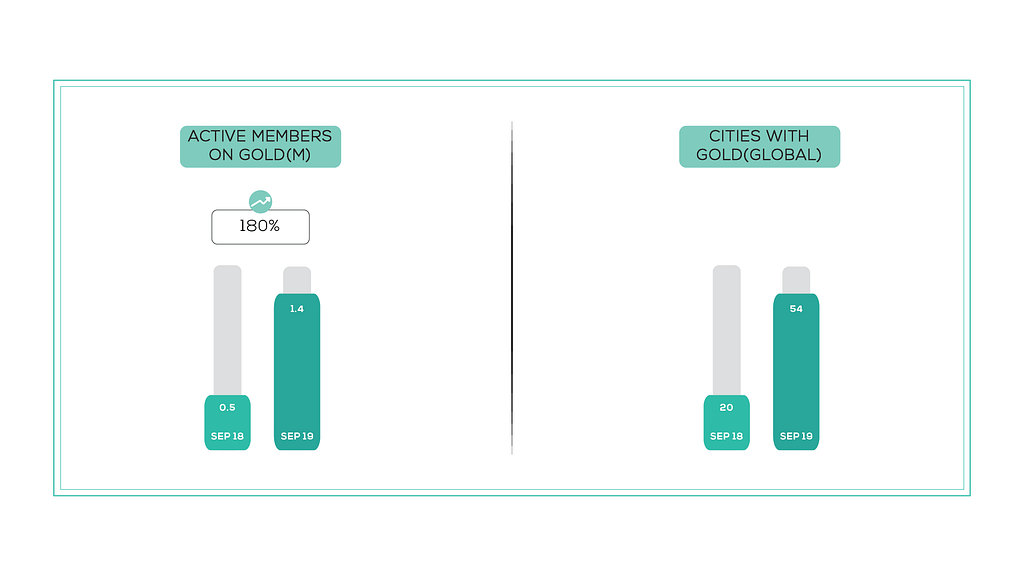 At the time of writing, Zomato Gold has been discontinued and has been replaced by a more realistic Zomato Pro loyalty program with smaller discounts. The plug could have been pulled also because of the COVID-19 pandemic and reduced dine-outs.


ZOMALAND
In 2019, Zomato made its first foray into event organization as it launched its food carnival called Zomaland. For the first edition, it handpicked over 100 eateries in each city and curated them into seven food zones to create a one of its kind food fiesta.

Taking a cue from flea markets and music festivals, Zomaland inculcated fair infrastructures such as a merry-go-round and Ferris Wheels as well as invited prominent indie musicians to share the stage.

ON-TIME OR FREE
In December 2019, Zomato launched their "On-Time or Free" campaign, similar to Domino's Pizza. Zomato made it extremely easy to benefit from this offer, adding a "On-Time or Free" button in the app which allows them to avail of a refund in case Zomato is unable to deliver on time.

In order to spread the word, Zomato created a super-effective combination strategy of brilliant TV creatives as well as online advertising and engagement on social media.

MOTHER'S DAY
Zomato's Mother's Day campaign in 2019 went viral as it struck a chord with all audiences as they urged kids to order their mother's favorite food using the app. The target audience is young people living away from home banking on the home-nostalgia which worked wonders. It's short, sweet and poignant. Moreover, the ad also demonstrates Zomato's large logistics network and their proficiency in delivering to 200+ cities in India.
LESSONS LEARNED:
Zomato definitely understands the game it's playing when it comes to its marketing strategy. Being one of the country's first unicorns and one of the largest food delivery vendors in India, it's always refreshing, down-to-earth, relatable and humorous in its brand voice.
The biggest learnings for us, as a top social media agency, from Zomato's marketing strategy are as follows:

SIMPLE IS POWERFUL:
Messaging should be as minimal as possible, and simple straightforward messages reach more people. Humour is a great tool – one must leverage it whenever possible.
BOLD COLORS AND EVOCATIVE VISUALS:
The striking red colour with high definition food images always stood out no matter, if it's on a billboard or on an Instagram story
CONSERVING BRAND IDENTITY:
On many Zomato billboards and ads, they don't even put their name. Their consistent branding with colors and fonts make them instantly recognizable
ADDING VALUE:
Zomato's offers are always mouth-watering and aimed at capturing the market. Even simple discount codes are named very quirkily which can put a smile on any user's face
COMMUNITY BUILDING:
Zomato has always focused on building a community. Even from the initial days when they were all about uniting foodies to the present when their online community brings together the most elite Twitterati, they have always focused on group building.
DIVERSIFICATION:
From food listing, to food delivery to dining loyalty services and to event organizing, Zomato has often reinvented itself as and when required.
Also Read: 2021's Structure to success: The Ideal Digital Marketing Mix
CONCLUSION
Zomato's constant innovation, funny relatable advertising focused on driving engagement are some of the best social media strategies that we have seen in recent times.

Their TV advertising and campaigns are a masterclass in effective communication and will someday be taught in business schools.

The brand is a shining example of what good marketing can do for your business and how capturing the imaginations of large audiences requires thoughtful strategy but only a handful of words.
For more such interesting marketing stories and case studies, follow SocioLoca.